Our sensors are used in various fields and industries.
Learn more about our products, references as well as possible fields of application for your branch in our application reports.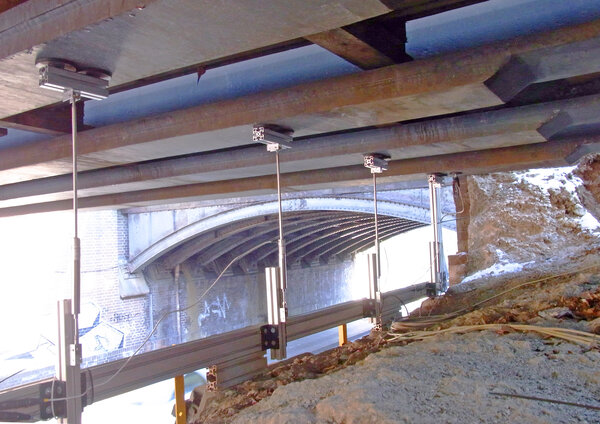 Solution
The robust LVDT displacement sensor from Inelta can detect changes in bridge statics at an early stage by reliably detecting smallest displacements at critical load points. Inelta's special LVDTs for static monitoring feature an unprecedented compact design with a length-to-touch ratio of 1:1.5.
Precise bridge monitoring with LVDT sensors
Initial situation
The number of bridges in need of rehabilitation has increased significantly in recent years. In addition to unexpected material fatigue or undercutting of foundations, the causes are often found in overloading due to increasing traffic and inadequate monitoring of structural statics. In order to detect damage and hazards to bridges at an early stage, reliable monitoring of bridge statics is needed under outdoor conditions.

Download PDF application report
Customer value
free from wear and maintenance due to contactless measurement
highly weatherproof: optimal for demanding outdoor environments due to welded housing, bellows and high sealing IP67
optimized length-to-touch ratio if 1:1.5 for compact construction
robust design and unlimited resolution for long-term monitoring